Come along for 3 Days of Hammock Camping, Hiking, and Backpacking on a classic Pemi Loop in New Hampshire's White Mountains.
The Pemi Loop, made popular by it's distinction as one of "America's Hardest Day Hikes" in a May, 2005 Backpacker Magaizine article, is not actually an "official" trail, but rather a series of AMC (Appalachian Mountain Club) trails joined to create a 31.5 mile tear drop shaped loop in New Hampshire's Franconia Wilderness Area.  GPS track data is available on the Trip Data page.
For this hike, I'll be solo hammock camping with my Hennessy Hammock and the larger 12′ x 10′ Deluxe Hex Tarp
, due to the threat of cold and wet late summer weather. In the White Mountains, weather can turn on a dime even with the brightest of forecasts, so when the weather report actually says things are going to be iffy, you'd better take it seriously. For this trip we'll experience a wide range of conditions – from hazy summer heat, to gusty bursts of hail and chilling nighttime lows.
Gear List Highlights:
Hennessy Expedition Asym Hammock

Hennessy Deluxe Hex Tarp
equipped with
Zing-it guy lines & Dutchware Wasps for quick, knot-free setup
Hammock Gear Incubator 40 underquilt
Hammock Gear Burrow 40 Topquilt
Osprey Hornet 46 Backpack
Fenix HL25 Headlamp

DIY Cookpot w/ DIY cat can alcohol stove
Ribz Front Pack
for Carrying Camera Gear
Samsung H300 HD Camera (3 spare batteries), GoPro Hero 3 Black
, RAVpower      10,400mAh USB battery pack
, Garmin 650 GPS
Pemi Loop Direction:
Clockwise
Parking and Start Point:
Lincoln Woods Visitor Center N44° 03.820′ W71° 35.300′

Trails Used, Day 1:
Lincoln Woods Trail
Osseo Trail
Franconia Ridge Trail
Garfield Ridge Trail
Setup Stealth Camp
Summits: Mt Flume, Mt Liberty, Little Haystack Mountain, Mt Lincoln, Mt Lafayette
Mileage: 11.5 Miles
Gross Elevation Gain: 5,787′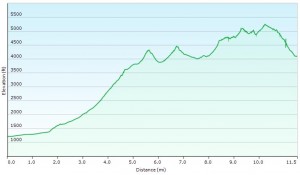 Trails Used, Day 2:
Garfield Ridge Trail
Twinway Trail
Bondcliff Trail
West Bond Spur Trail
Bondcliff Trail
Lincoln Woods Trail
Setup Stealth Camp
Summits: Mt Garfield, South Twin Mountain, Mt Guyot, West Bond Mountain, Mt Bond, Bondcliff
Mileage:17 Miles
Gross Elevation Gain: 4,659′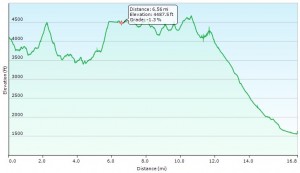 Trails Used, Day 3:
Lincoln Woods Trail
Return to Car
Mileage: 4.5 Miles
Gross Elevation Gain: 62′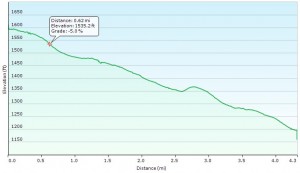 3 Day Pemi Loop Trip Totals:
Mileage: 32.5 Miles
Gross Elevation Gain: 10,508′